Thursday, September 17, 2020
9:00am - 10:00am
After registering, you will receive a confirmation email containing information about joining the webinar
View full webinar series details
As businesses like yours pursue a net-zero strategy, you will uncover internal organizational challenges and opportunities where difficult decisions will be made. Each answer may be different, but navigating through the process is a fundamental step in creating a resilient and enduring organization.
We want to help you better understand the realities of setting a net zero strategy that will align with a global movement to achieve net zero emissions by 2050.
Join us on this panel discussion with business leaders as we discuss developing a plan, share actionable advice, and engage in a cross-industry conversation.
Our Panel:
April Currey, MBA, CCXP
Director of Customer Insights and Acquisition, Alectra Energy
As the Director of Customer Insights and Acquisition, April is responsible for developing marketing and customer outreach strategies and overseeing customer intelligence initiatives. Prior to Alectra, April was a Business Development Specialist with Rodan Energy Solutions and has held several marketing related positions in the consumer products industry. April holds a Master of Business Administration degree from Queens University and is a Certified Customer Experience Professional.
During the panel discussion, April will speak to the challenges and opportunities in pursuing a net zero strategy at Alectra Utilities. The discussion will include navigating obstacles and creating a roadmap to inform decision making and prioritization.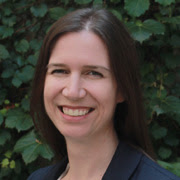 Caroline Karvonen
Sustainability Manager, Alectra Utilities
Caroline is responsible for implementing the sustainability framework (AlectraCARES), as well as initiatives such as Smart Commute, greenhouse gas reductions and the annual sustainability report. Her career path has been focused in the environmental and sustainability fields, where she gained experience at the City of Markham, the Ministry of the Environment, Cadillac Fairview, and Alectra. Caroline has a background in geography and urban studies from Wilfrid Laurier University and a master's degree in Environment and Resource Studies from the University of Waterloo.
Caroline will speak to how Alectra Utilities has achieved their first greenhouse gas reduction target of 20% in just four years, and how the energy company continues to move towards Net Zero over the next 30 years.
Justin Fluit
Vice President of Operations, Riverside Natural Foods
Justin graduated from Chemical Engineering at the University of Waterloo and spent 9 years in operations consulting with Grant Thornton prior to joining Riverside Natural Foods in 2015.
Justin will speak to the sustainability challenges of moving towards carbon neutral operations and the decisions that must be made to achieve it. He will discuss the complexities of rapid business growth while aiming to reduce greenhouse gas emissions with limited internal expertise and long project payback periods.
WHEN
September 17, 2020 at 9:00am - 10am
---